KaewCoin Best Marketplace & Decentralized exchange Platform
We are an ecommerce marketplace platform that uses KAEWCoin as a payment medium for all Platform products and decentralized exchange Platform.  Staking Platform that yields real-world rewards, luxury prizes and exclusive lifestyle perks.
About KaewCoin
KaewCoin finance We are a Marketplace Platform where members can open an online store and use KaewCoin to buy product. Members can trade KaewCoin on our Decentralized exchange platform

Low fees
Use KaewCoin token in Platform Low Fee Verify transactions via blockchain


10% discount
Use KaewCoin  buy products through the Platform and get discounts 10%

Easy to use
Shop through the system in a few steps. Press payment connect to wallet pay

Use exchange
DEX exchange platform where users can exchange Alicoin instantly.
How it works
We have created a Marketplace where our users can open an online store and sell their products. And we have built KaewCoin as a Payment gateway for payment of goods on our Platform.Decentralized exchange platform to support the exchange of our users.
– Payment gateway used to pay for products on Kaew Shopping Mall.
– KaewCoin staking is a platform to generate income from holding
KaewCoin Marketplace Platform
We serve a marketplace platform that combines all types directly from the manufacturer. and members on the platform accept payments through KaewCoin.
KaewCoin Payment gateway
KaewCoin payment gateway. We built tokens on binance smart chain as a highly secure blockchain payment gateway. It offers low fees and supports leading exchanges. can also be used to pay for goods discount all transaction. marketing section is expanding as a payment gateway on coinpayment.net our growing partnerships in the future.
Easy to use procedure Press to pay for products, connect to wallet, press to confirm payment, check transactions via blockchain, convenient and safe.
Staking : Buy, Hold, Earn, Make Passive income
1. Buy token on exchange
BNB coin in wallet. Connect wallet and buy token receive token automatic
2. Keep coins in our wallet
Go to swap platform. First connect & confirm wallet, select day token lock, input token token and comfirm a stake.
3. Enjoy regular profits
You rewards are generated daily until the date lock stake Now it's time to enjoy your life and finally let your money work for you every day.
Feature of KaewCoin
Support the rapidly growing blockchain technology We have a team of blockchain experts to develop KaewCoin according to our plan. The team has chosen Binance smartchain to develop and build the project to meet the goals of users as much as possible. Advantages of our system
KaewCoin Marketplace Ecommerce Platform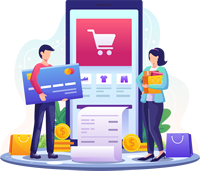 We have many products available for sale from members. We use KaewCoin as a medium of payment. Our platform
KaewCoin Tokenomics
KaewCoin we are ecommerce marketplace platform & Decentralized exchange platform
run on binance Smart Chain. (BEP20) guarantees lower transaction costs
Token Allocation
We offer tokens for a limited time for our project and can actually use tokens in our business.Whoever is interested in our tokens can purchase them from the exchange page and the rest of the tokens allocated will be given a fair trial by the team to drive business growth with our partner's central exchange systems
We deem business partners to be an essential part of helping us grow. For this reason, our team will update the partners and community instantly when we have important news about the project and further information.
RoadMap
The developers of KaewCoin tokens are focused on the long-term vision of the project. We intend to make sure that our project hits all its milestones and objectives secure and accessible for everyone. Our team has the knowledge, drive, and aptitude capable of scaling this project to the moon and beyond.
PHASE 1 : START THE PROJECT
Time Line  :  January 2023

  Meeting and plan project
Create Smart Contract
Verify Smart Contract
Social Media launch
Website launch
Whitepaper launch
Promote in social
Community size target 1K – 5K
PHASE 2 : VERIFY
Time Line  :  February 2023
Verify logo social bscscan
Audit smart contract
Airdrop token
Pancakeswap listing

Coinmarketcap listing
Coingecko listing
1,000 holders
Community size target 15K – 30K
PHASE 3 : PROJECT LAUNCH
Time Line  :  March 2023
Add trust wallet logo
Staking platform launch
App launch
Payment gateway launch

Debit card launch
$5M Market Cap
15,000 holders
Community size target 30K – 50K
PHASE 4 : KAEWCoin TREND
Time Line  : April 2023
List top 100 Cex exchange
Trending in coinmarketcap
Trending in coingecko

NFT Marketplace launch
Promote in main traffic web
$10M Market Cap
50,000 holders
Community size target 50K – 100K
PHASE 5 : NFT & MATAVERSE
Time Line  :  May 2023
Land metaverse launch 
Game metaverse launch
Blockchain launch
Top 100 trending in CMC​
$500M Market Cap up
1,000,000 holders up
Community target 500K – 1000K
KaewCoin Team
We are a diverse group of highly skilled developers, marketers, Our team has the knowledge, drive, and aptitude capable of scaling this project to the moon and beyond. From unparalleled viral marketing execution, to robust influencer connections and proven digital marketing strategies to many countries, the team is on a mission to turn $KAEW Coin to growth
KAEWCoin Whitepaper
Summarize details about all projects. by separating each project with a detailed description Displays in text, image and VDO formats Docs files.
KaewCoin Intro
How it works
Feature of KaewCoin
KaewCoin Tokenomice
Marketplace Platform
Payment gateway
Staking Rewards
Roadmap
KaewCoin was joined by the best partners. including the world's top-ranked exchanges on the
Decentralized and Centralized Exchanges.